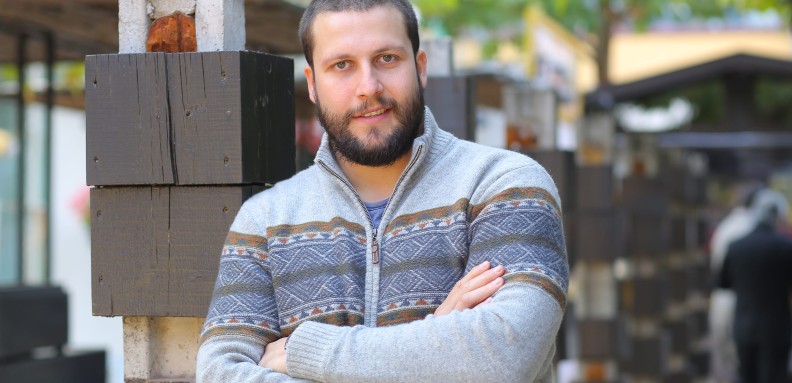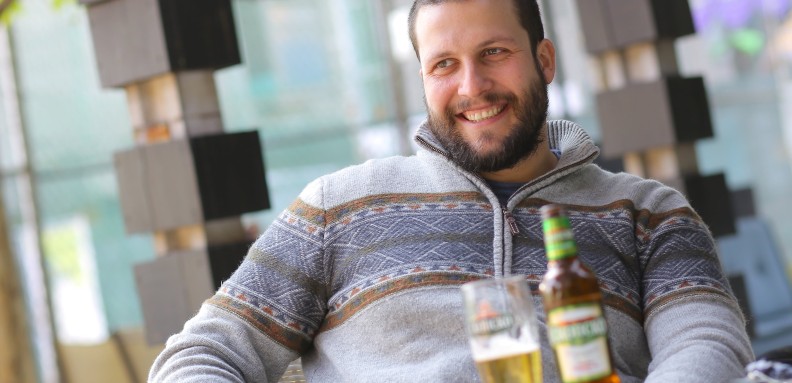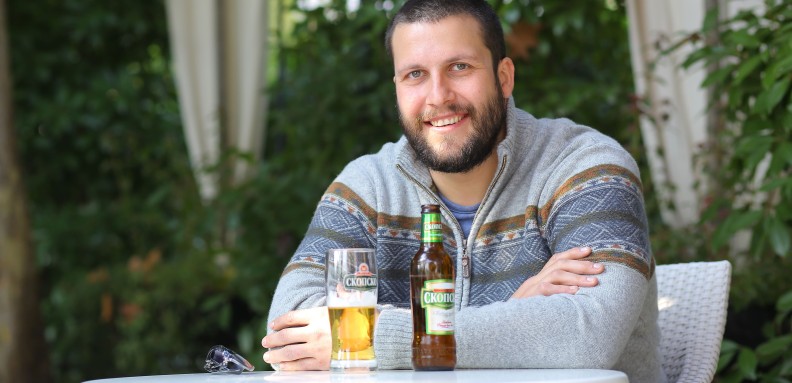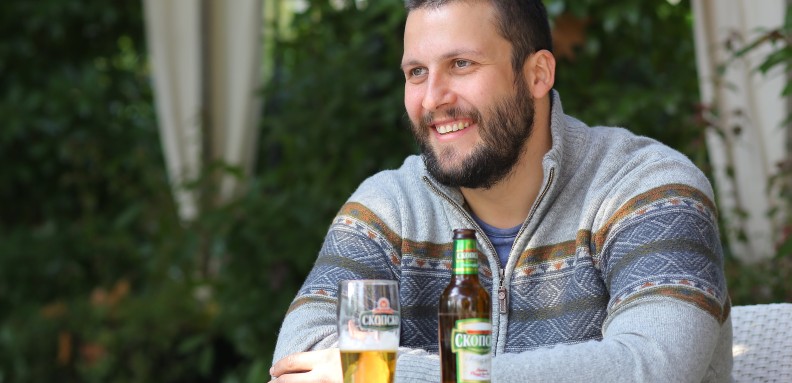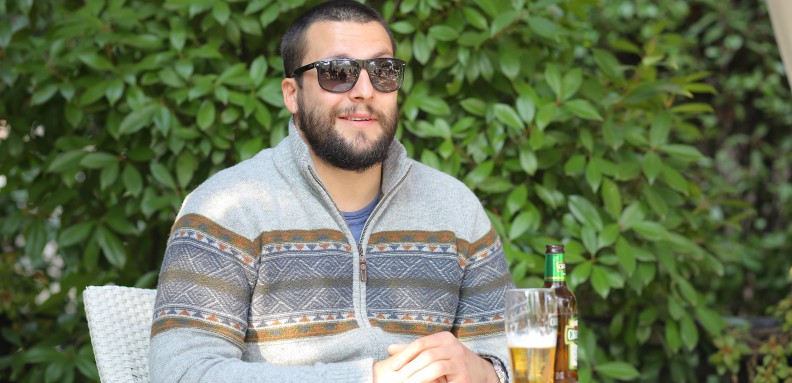 HANDBALL REQUIRES SACRIFICES, HOWEVER, I MANAGE TO MAINTAIN BALANCE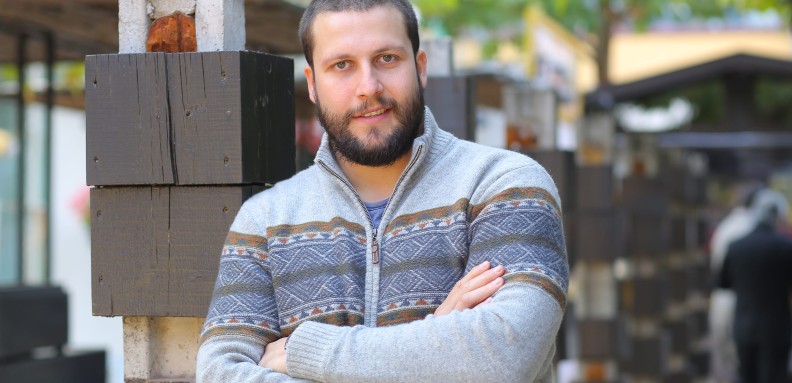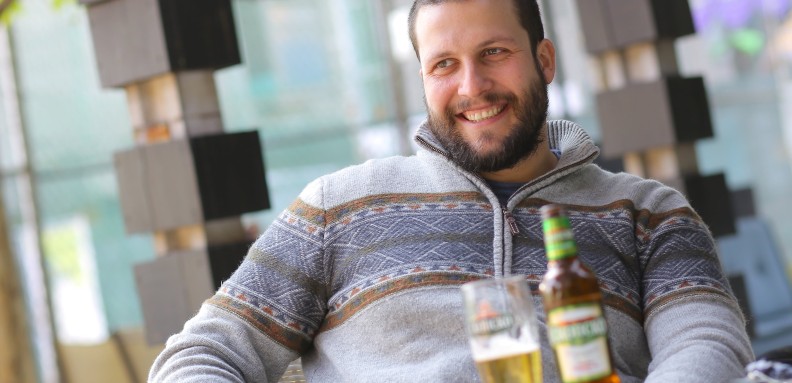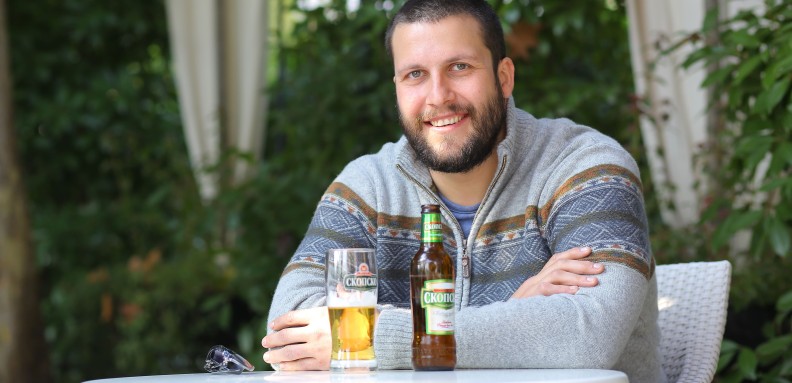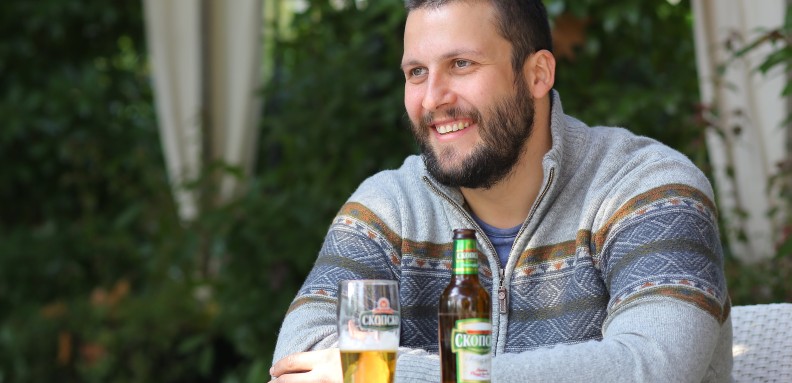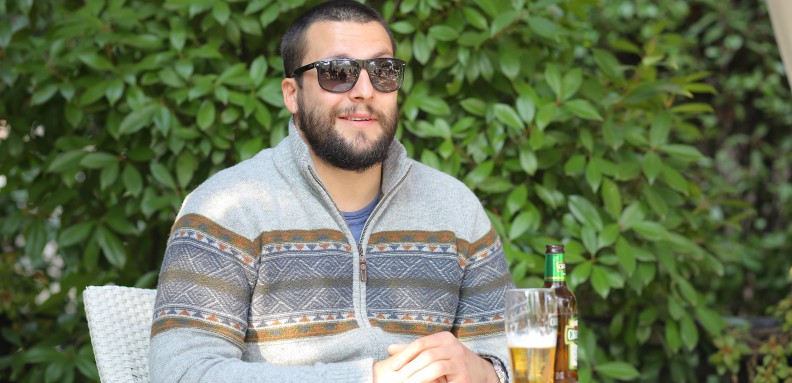 "A ballerina with the size of a bear. A handball player of great excellence". These are the words that Tom Ó Brannagáin, the EHF TV expert commentator, used to describe Stojanche Stoilov, seeing him how he handled his Tunisian opponents at the 2015 World Men's Handball Championship in Qatar. This is probably the best description of this line player who is literally hovering over the court in spite of his massive stature.
Stole started playing handball pretty late in his life – at the age of 18. He first played basketball, but we should all thank his uncle for the fact that now Stojanche Stojanov is a top-ranking athlete. Actually, his uncle was a handball coach and insisted that Stole should switch the basketball with the handball court. Never did Stole regret his decision, and we are thankful to his uncle for making him change his mind at the right time.
Everything that followed after is simply a history. Stoilov was part of the Macedonian National Handball Team which managed to win the 5th place at the 2012 European Championship in Croatia. Now, he is proudly wearing the jersey of HC Vardar, the most successful handball club in Macedonia, and he is also playing for the National Handball Team.
We met for a drink in the "Forca" Restaurant, only few days after HC Vardar has "trampled over" HC Kielce. Unfortunately, due to a serious shoulder injury, Stole was not able to support his teammates on the court. He said it was not easy for him.
Now, we invite you to position yourself comfortably in your armchair and read our interview. For a complete experience while reading, just go back to each and every shock that Stole and his teammates have made us go through.
What have you given up on to become a successful handball player? What do you miss the most?

To be honest, I did not give up on many satisfactions in life. I always tried to set a balance in my life. When I was younger, I could allow myself such satisfactions, but it gets harder as I grow older. Now, I find it difficult to be effective in practice if I have been out the previous night. I used to find it hard to believe others who told me that living with this pace of life would become harder, but, now, I clearly see they were right. What I miss the most is definitely a vacation. As a handball player, I am a bit limited when it comes to taking a vacation, especially in winter. I have not been on a winter vacation since I have started playing handball. When I am on a club break, then I am engaged with the National Team and I find it hard to find time and go on a winter vacation.
How many hours a day do you train and what type of trainings do you have?

Well, it depends. If we are in a preparatory period, then I have two-hour practices in the morning and in the evening. With my "Vardar" teammates, we started training in Kranjska Gora, where the summer temperatures are much lower and it is much more comfortable and calmer. When we come back to Skopje, the intensity of practices usually decreases, because we have to rest. Practices always start with warm-up exercises that take about 30 minutes and consist of running and playing some ball game such as football or basketball. Then, we have warm-up with the goalkeepers, following the tactical section of the practice, and finally defense or offence tactics practice. It is very important to stay hydrated during practice. For example, I usually drink 1.5 liters of water during a single practice, and double as much during the rest of the day.
Was it hard for you to get used to the sport regime and professional athlete lifestyle? What helped you endure?

I see handball as my regular job, because I earn a living from it. It is my obligation and simply, I have to do it. As for the special diet, as you can see for yourself, I do not usually have a special diet because I am physically active throughout the day. I have managed to lose some weight during the past period, but my position does not require me to slim down drastically, so I manage to handle the obligations I have. I actually need an extra weight, but I still have to take care not to exaggerate. During the last 2 or 3 years, I have been careful with what I consume, I rarely eat bread and sweets, and I eat lot of fruit and of course, drink a lot of liquids.
How often do you go out in Skopje's clubs and restaurants? Who do you enjoy spending your free time with? Perhaps, with your teammates?

I see them every day, so going out with them would be too much (laughing). I am kidding, of course. Quite often, after practice, we go out for a drink, but at night, I usually go out with my girlfriend and my friends. To be honest, I think that my girlfriend is most affected by my busy schedule. She always has to adapt to my free time and she is not so happy about it. My brother and I are really close, so I spend much time with him, as well as, with my bulldog which I have had for two years now.
What is your favorite drink when toasting to life?

SKOPSKO, of course. Well, for me, SKOPSKO is a synonym for Macedonia. I remember when I was a kid, my father used to have SKOPSKO at every family lunch. SKOPSKO has been in my home with generations. And, sincerely, I kind of miss the old bottles of SKOPSKO, affectionately known as "dzidarsko".
What does your typical day look like in the days before a significant game?

I usually get up early and try to stay maximally focused on my practices and the game ahead. I usually eat light meals during that period. If you are asking whether I have some special rituals or habits, I have none.
And what about afterwards, once the practice and the game are over?

Once the game is over, I go home, relax and grab a bottle of beer! With my teammates, we usually toast to victory, relax with couple bottles of beer and then each of us returns to their obligations. Some of us spend their time with their wives and children, others with their girlfriends and friends… I do not enjoy spending much time at home, so I am usually out doing things.
What is your dearest moment from your experience in the National Handball Team?

There are many such moments, but I would mention the game we played for the fifth place against Slovenia at the 2012 European Championship in Croatia. It was a very difficult game. We were in the lead, but then the Slovenians made a sudden comeback, so the situation was hanging in the balance until the last second of the game, literally. At the end, we beat the Slovenians by a razor-thin difference of 1 point, allowing us to win the fifth place at the Championship.