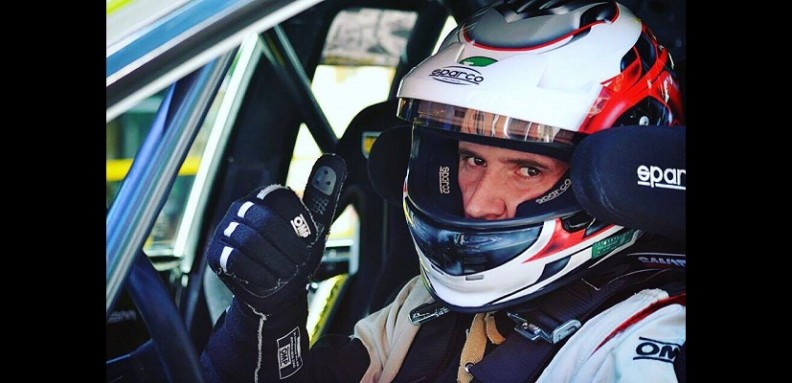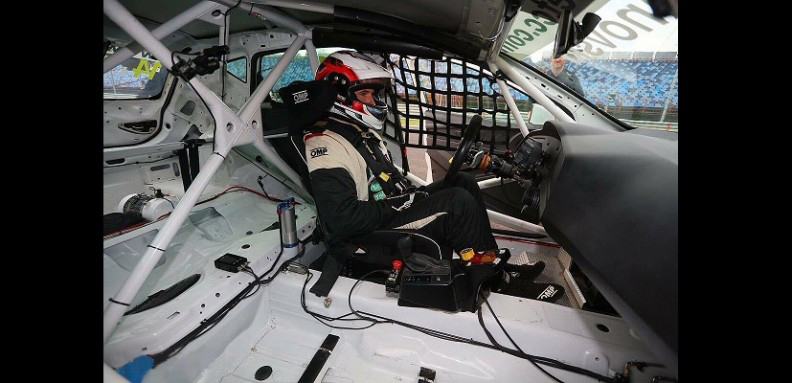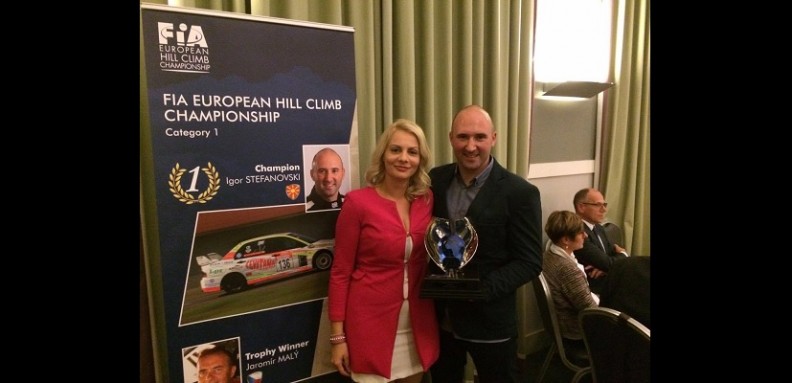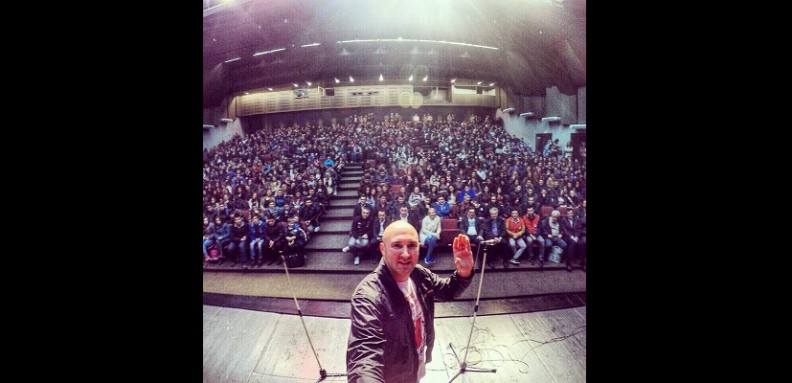 IN DRIVING THERE IS NO VICTORY OR DEFEAT, THE WIN IS TO BE RESPONSIBLE AND MODERATE TO GET TO THE FINISH ALIVE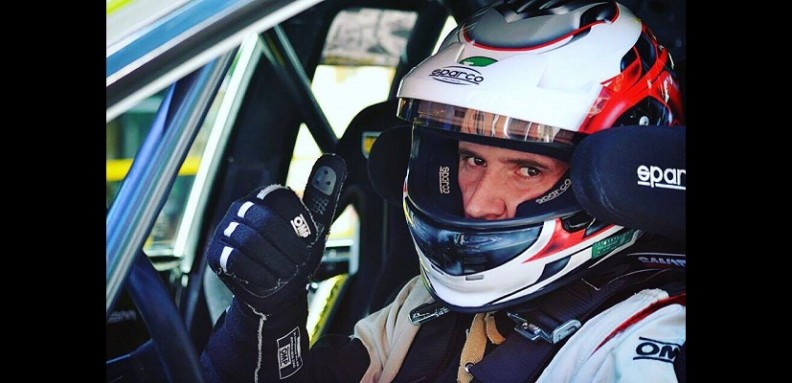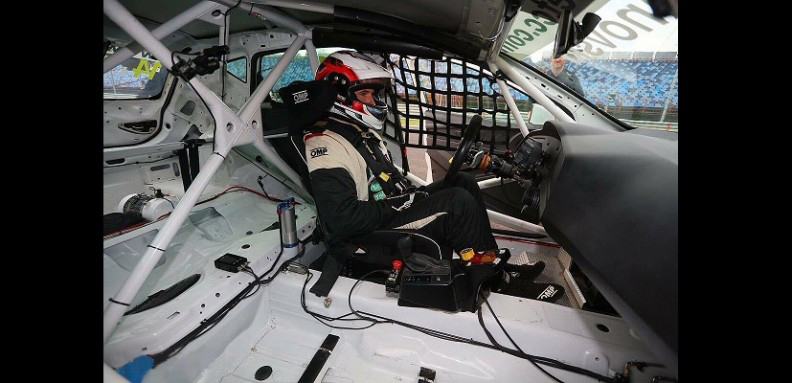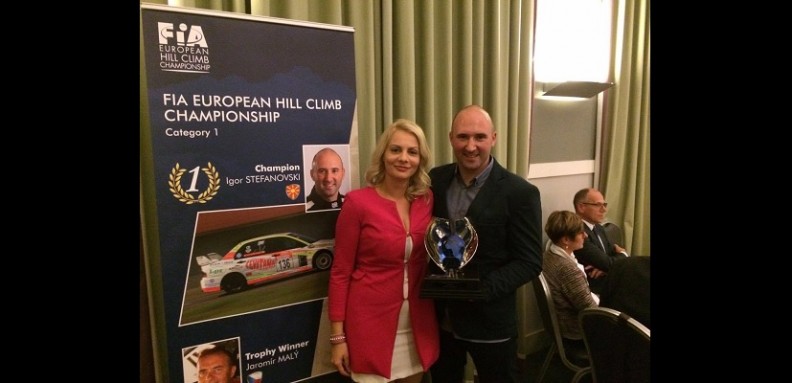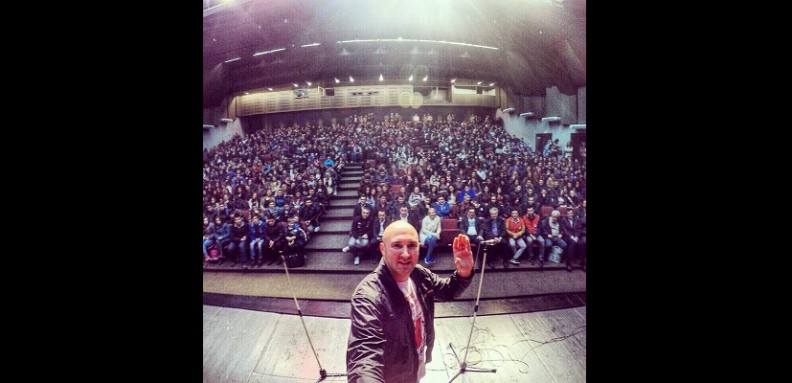 The invitation for an interview of Glass Full, the new idol of the younger generation, the car champion with 10 national championships and the two-time European champion on the hilly paths in 2014 and 2015 under the umbrella of FIA, Igor Stefanovski – Idze responded immediately and without hesitation. We said, we will be talking about car racing with a special emphasis on traffic safety.
Positive and modest, with a bachelor degree in economy science, the first Macedonian professional rally driver, husband and father of two children, blood donor and humanitarian, shared his story about the love for the cars. For the risks in his sport and in the traffic in general Idze says "rules must be respected to reach the finish alive " and that is something on which he pays great attention to the young and promising rally drivers but also to anyone who is interested in his specialized Drivers Academy.
As of recent, Stefanovski realizes his project caravan " Champion unites- smile, life education " for the sole purpose – educating young people about responsible driving and greater traffic safety.
Where does the love towards the cars come from?
I suppose that every child falls in love with the sport that is closest to its place of living. I lived very close to the road of Vodno where racers from all countries in the region were competing. I think the sound of the cars and the smell of the octane even then got under my skin. Now, when I compete I often see small children in the stands, I remember on my childhood and I wish any of them to become a champion.
What kind of a sport is the car racing?
On my opinion, a bit strange. The adrenaline is at the highest possible level, but you must think solemnly. The desire to win is huge, but this victory should not come at the cost of personal safety and the safety of other participants. Car racing is a race with seconds and race with competitors while the racers are strange people – want to beat his rival, but not to hurt him. Special sport, special people.
Do you make special psycho -physical preparation?
I mentioned that the car racing is a special sport. Although doesn't seems like that, physical condition is very important but I think that the mental readiness and the actual viewing of the road requires exceptional mindset in order to control the desire to win and pressing of the pedal. At a speed of 220 to 260 km / h every second is important. I would say that car racers are people with clear thought and quick reflexes.
How do you relax before a race?
This response may seem cliché, but the morning before the start, I need to be alone and as each racer, to analyze the upcoming track in my head. The moment I sit in the seat of the car and when I put the seat belts, I move into another world. It may sound strange, but there is where I find my peace.
You say car racing is a high-risk sport. How do you stand with it?
Car racers are special kind of people. They love the victory, let's say the risk as well, but above all they respect the rules, protect themselves and their colleagues. The risk in this sport is far greater than in the others, but it is something that I certainly love.
More and more accidents on the roads. Where you see the reasons and what is your appeal?
Personally I think that the problem is that very fast cars are given to very young and still insufficient drivers. I urge parents to follow the guidance in the selection of the vehicles for their children, to advise and educate them on the road safety and how to respect the traffic rules. In addition, more young people consume alcohol, while not being aware of the consequences of irresponsible consumption. My advice is whenever they decide to drink, to leave the car and go home by taxi. It is best for everyone. Me with my caravan for traffic safety try to educate on this subject, and thus to influence and reduce the accidents. In that context I have established a racing academy in which with special simulators I personally teach, not only the future drivers of fast tracks, but all interested drivers how to overcome all the challenges and obstacles that stood on the way of any driver.
How those who consume responsibly apart from the others?
I advise young people that all those who consume responsibly are bigger "rowdies" than others. We should influence the children from the earliest age that they are responsible for their actions.
Why is it good to be the one who consumed moderate?
Not only in the alcohol consumption but also in life in general, we should be moderate, because everything that passes the edge, does not work well on anyone. Moderation is the best lesson in life.
Do you justify drinking and driving?
0 tolerance for alcohol when driving.
Do you dream about F1?
Certainly. As every child that plays basketball in the neighborhood dream to play in the NBA, every racer that sit behind the wheel dreams of driving in F1. I hope someone from Macedonia will achieve it. I am personally more than satisfied with what I have achieved for myself and for my country in car racing.
How do you make a balance between the racing and the family?
My family is my biggest supporter in what I do. Always, even on this occasion, I would like to thank my wife and my two children. I would not be successful if I did not have their support. I'm often absent from home, but when I'm home, then for me there is nothing else but the family. I maximum dedicate my time to them and try to compensate all my absences on a best possible way. Sometimes they accompanied me on the races.
Who are better drivers, men or women?
I do not know why such distinctions. Women already occupy a strong position in the auto sport. It is an outdated stereotype that men are better drivers than women. On my opinion there are conscientious drivers and, I would not be rude, but less conscientious drivers.
What is next?
I do not stop here, we go together right to the top!